---
..
Wade's newest album, Old Country Song, is featured in Track by Track on Centerstagemag
In an intimate interview setting, in his home, Wade gives the back story for each track on his current album, Old Country Song. He reveals the inspiration and side notes for each cut. Wade draws on friends who are stellar musicians to work the project, including Kevin Key on guitar, Megan Mullins on fiddle, Dink Cook on bass and Dave McAfee on drum. The group performed "Julia" and "I Wish I Still Drank." Filmed by Tommy Lemon and Melissa Wolfenbarger, owners of Center Stage Magazine, the complete broadcast can be seen on YouTube.
Look for Track by Track.
Photo by Center Stage Mag
---
..
Bethel Acres Friends Day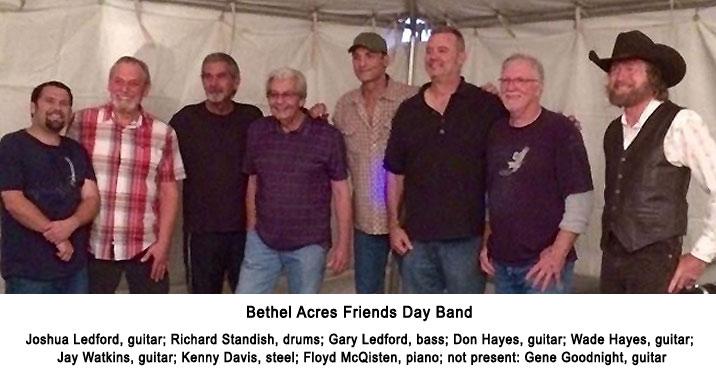 You've got to love a small town, especially one with the musical heritage of Bethel Acres!

And before the music begins, sit down to a delicious fried chicken dinner, made ready by Don and Belinda Stapp. Then move on to the pavilion.
While many sat to enjoy the music, young girls turned cartwheels in the outside grass and young boys threw footballs. And under the canopy sheltering the Bethel Acres Friends' Band, 9 stellar musicians entertained the crowd. And you realize as you watch and listen, that this band grew from the days when families made their own entertainment. Through that channel, a musical heritage was passed down. Two father-son duos on stage, Gary and Joshua Ledford and Don and Wade Hayes. Friends from Junior High and High School were among the 60 plus year olds. Incredible to take it all in. The music, ranging from Urban, Waylon, Vern, Watson, Seals, Stewart … to lots of Merle, was all crowd-pleasing. The City Council voted a new name for this first Saturday in October - it's now Don Hayes Day - a tribute to his many years of making this musical treat happen.

Looking forward to 2018!
Photo by Sandy Cochrane-Thornberry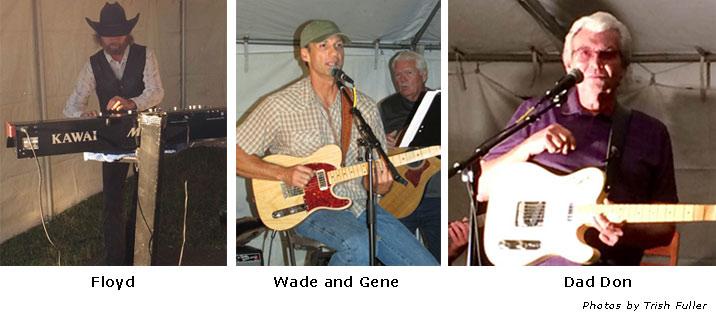 ---
..
Wade guested on the Grand Ole Opry on these dates in 2017: January 27, March 18, April 6 (Country Classics), May 5, June 1, June 27, July 28, August 12, October 26 (Country Classics).
On each show, he performed within the first forty-five minutes. You can listen at the Opry Archives.
Pics from backstage - with Restless Heart and a selfie in the mirror.
---